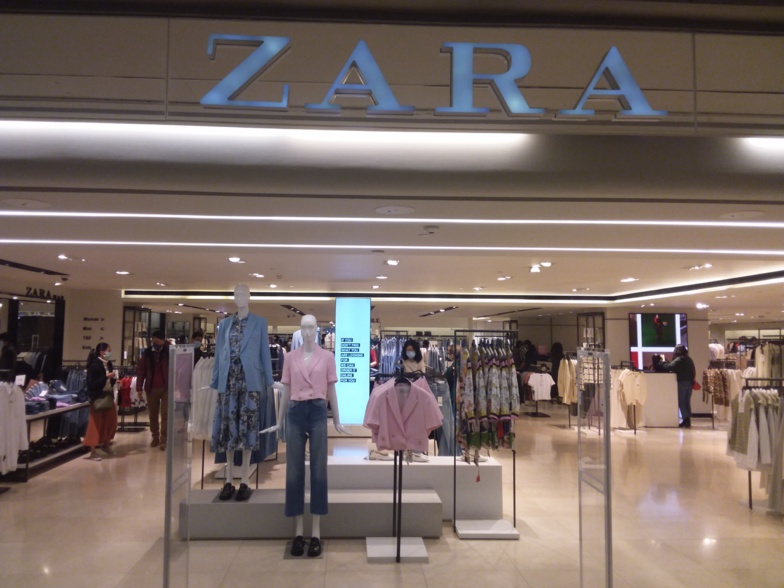 The renowned fast-fashion brand, founded in 1975, has established the dependability of its well praised business strategy, centered on technological innovation and consumer experience. The company that owns Zara, Inditex, reported a 27% increase in net profit in 2022 as sales rose beyond pre-pandemic levels. In-store and online sales at the company were 32.6 billion euros ($34.99 billion), up 18% from the prior year and 15% from 2019. This was the first complete year that Marta Ortega, the founder's daughter, had been in charge of the business. Three major issues, nevertheless, have lately confronted the brand: e-commerce, rivalry, and sustainability.

Even before the pandemic began, the company took a move toward digital development to maintain its worldwide presence, and it paid off. The brand's executive chairman Pablo Isla said the increase in online sales proved the value of the organization's "integrated store and online" approach, which he called the "cornerstone" of the firm. Despite this, customers' worries about sustainability are growing as the eco-movement gathers steam, and Zara is renowned for its fast-fashion philosophy.

Fortunately, Zara can rely on artificial intelligence to help increase its e-commerce sales by more accurately predicting trends of best-selling merchandise.

AI as economic intelligence strategy
Data analytics is a crucial part of Zara's economic intelligence approach for monitoring consumer behavior. Zara is able to determine which goods are the most popular by examining client purchases and browsing patterns. As a result, they may modify their inventory and price strategies.

Zara also makes use of economic data to keep an eye on rivals and anticipate industry trends. The business examines market studies and trade journals, as well as obtaining information on the costs, selections, and promotional tactics of their rivals. With the use of this knowledge, they may see possible dangers or areas of opportunity and change their own strategy as necessary.

Besides, it also employs economic intelligence by studying market and geographic data. The business collects information on customer preferences and purchasing trends in several areas, which it utilizes to customize its product offers and marketing approaches for each market. As a result, the business may better compete with other merchants and appeal to local clients.

Modern technology can identify and forecast the most well-liked links between products and brands, as well as the most appealing designs, hues, and textures, in order to offer direction for online merchandising photoshoots and other lookbooks.

By enhancing demand forecasting, artificial intelligence can help close the "just-in-time" production gap. Since 85% of its production is completed within the current season, the firm places more of an emphasis on meeting current fashion requirements than on predicting trends for some time in the future. Zara can prevent overproduction, a problem shared by rival H&M, and improve its sustainability by doing this. The shop will be able to introduce things that customers actually want if they can anticipate customer wants months in advance and offer particular product designs.

Forecast in growth
Strong sales increase is evidence that Zara's efforts in economic intelligence have been successful. Over the past few years, the business has consistently increased revenues and developed both locally and abroad.

Additionally, Inditex, the parent company of Zara, has declared plans to make significant investments in sustainability and digitization programs, which may help the business develop even more. The business has also kept up its internet presence growth, which has grown more crucial in the aftermath of the COVID-19 epidemic.

The firm appears to be well-positioned for continuing development and success in the fashion sector, despite the fact that no one can forecast the future with absolute surety in light of Zara's outstanding financial performance, strategic use of economic intelligence, and dedication to innovation and sustainability.

Lessons and learning
The success of Zara serves as a reminder of the value of economic acumen in the current retail sector. Businesses may take well-informed decisions that promote development and success by collecting and evaluating data on customer behavior, market trends, and competition.

Overall, Zara's application of economic data provides a strong model for other companies wanting to remain ahead of the curve in a dynamic and fast-paced industry.